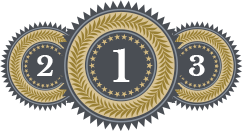 Why choose B.F. Forwarding?
We are committed to provide our clients with a quality and efficient service.
The merchandise will be efficiently and carefully dispatched for transportation.
Flexible hours.
We will always be ready to receive your merchandise and make appropriate maneuvers.
• We can assist in the dispatch of your goods through Customs Broker.
Competitive rates.
Excellence of Service.
We can perform maneuvers for machinery and heavy equipment
Customer Focus
We maintain friendly, cordial and respectful dealings with each representative of our customers.
Efficient staff to prepare shipping documentation and inspection.
Immediate response to urgent shipments.
Qualified personnel to coordinate shipments and maneuvers.
And total service approach to customer needs.
"B.F. FORWARDING, INC. "
Is a reissuing warehouse is located 10 minutes from the international crossings Reynosa Reynosa – Pharr and Hidalgo in an area of 10 acres. We offer designed and strategically located facilities with highly qualified staff who will be able to help at all times.